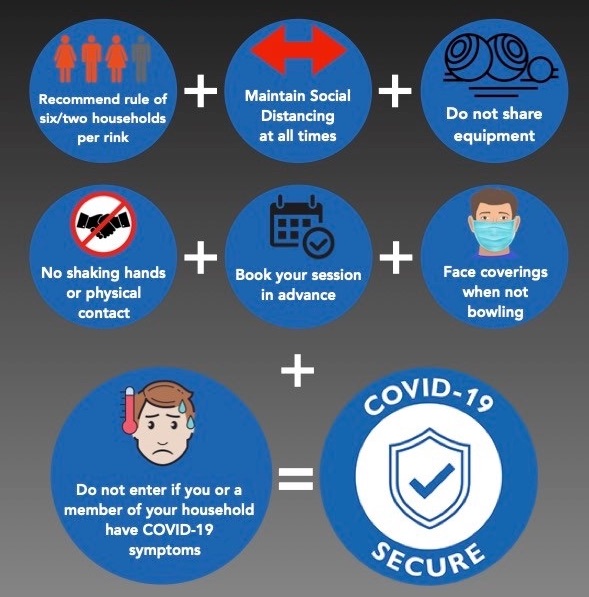 The Club is now open but may only be used by members, persons attending coaching courses or by paying members of the public when a steward is on duty.
Rinks must be booked in advance.
No more than 30 may be present inside the clubhouse at any one time with no more than 6 or two households at a table.
The bar will only be open if a designated barman is present.
Teas, coffees, packaged biscuits etc will only be available when a steward is on duty.
All drinks and food can only be served to those seated.
No more than six members in a changing room at any one time.
Social distancing must be observed and masks worn whenever in the clubhouse unless seated in the main hall.
Spectators are permitted so long as no more than 30 persons are present on the club premises (clubhouse and grounds) at any one time, in any one separate identifiable group. This is in addition to players.
All persons attending the club premises other than for booked roll ups, organised games or events must sign in using the QR codes displayed or by noting name and contact details on the list provided at the main entrance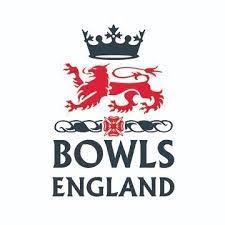 Ladies County Competitions
Having won the county pairs title, Tricia McMurray and Sam Williams now represent the Isle of Wight at the National Championships at Leamington Spa on 23rd & 24th August.

Sam plays in the area final of the Champion of Champions on Monday 26th July at 10am at Cowes Medina BC for another chance to qualify for the National Championships. Good luck Sam.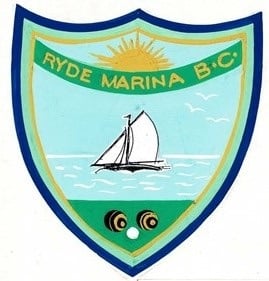 Rinks can now be booked on line. There is a link in the menu above. Contact Simon to get your ID and password.